Los Angeles
Judge in Trump case in Fulton County reflects on case: "It's different"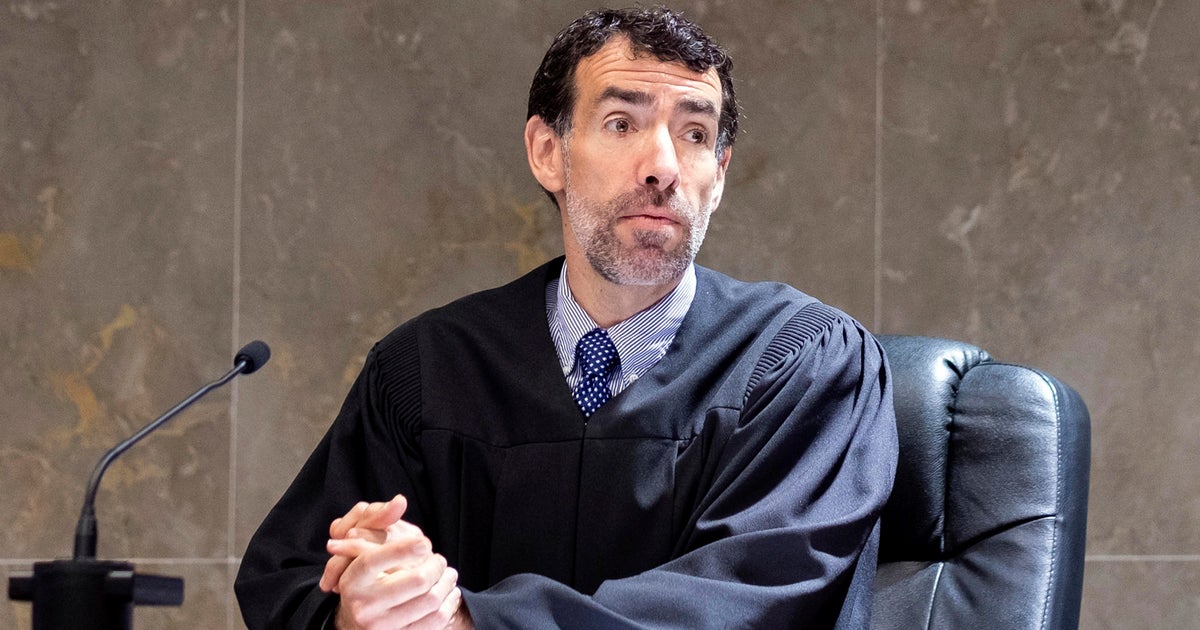 Atlanta — Fulton County Superior Court Judge Robert McBurney says it was "purely random" that he ended up presiding over one of the country's most closely-watched special purpose grand jury investigations, which was looking into efforts by former President Donald Trump and his allies to overturn the 2020 election in Georgia. 
"It's special, it's different and I've never had to deal with one before," McBurney told CBS News. 
For roughly eight months, McBurney oversaw the special purpose grand jury, which was dissolved in January. In February, he ordered a partial release of the grand jury's report which found no widespread evidence of fraud in the election and stated perjury "may have been committed by one or more witnesses". 
The panel of 23 jurors heard from 75 witnesses during the probe, including members of the former president's inner circle who were subpoenaed, such as former White House chief of staff Mark Meadows, former New York Mayor and Trump's personal attorney Rudy Giuliani and Sen. Lindsey Graham of South Carolina. 
"I learned much more about the speech and debate clause than I ever thought I would," McBurney quipped, describing the process as "educational." 
"I was able to work with good lawyers from the District Attorney's office, from many of the witnesses, grappling with new issues and I always like that — to avoid the sameness that a judge can encounter with some of the repetitious nature of criminal and civil cases." 
CBS News sat down exclusively with McBurney after the Atlanta Journal Constitution published interviews with five special grand jurors last week. It is the first group interview since jury foreperson Emily Korhs broke her silence last month to several media outlets. 
McBurney agreed to discuss his overall experience in the case and legal process. He  told jurors they could speak about the report, what witnesses and prosecutors said but they could not discuss their deliberations. 
"The conversations I had with the grand jurors at the time of their dismissal is 'what do we mean by deliberations,'" McBurney explained. "There's no restriction on them sharing with you, their mom, their uncle, anyone they want, what did (late Georgia House Speaker) David Ralston say when he testified in front of you, what did Michael Flynn say." 
"What they cannot share would be the deliberative process and that is where it gets tricky," McBurney added.
The judge declined to say whether any of the jurors' statements crossed a line. In the AJC interview, the five jurors gave a behind-the-scenes view of their experience and revealed new evidence including a phone call between former President Donald Trump and Ralston urging him to convene a special legislative session to overturn President Biden's victory. The jurors also discussed their decision not to subpoena the former president or invite him to voluntarily testify although the group said it never discussed summoning Trump during its deliberations. 
Kohrs received heavy criticism for her media blitz after suggesting potential indictments and characterizing some of the witnesses. She also told The Associated Press the panel did not hear from the former president because "Trump was not a battle we picked to fight." 
"We've lost 100% confidence in this process," Georgia-based Trump attorney Drew Findling told CBS News last month. "We feel this process has been compromised."
Trump's legal team filed a motion Monday to quash the special purpose grand jury report, block the use of any evidence derived from it and recuse the Fulton County District Attorney's office from the case. They also requested another judge to hear the motion instead of McBurney citing the "propriety" of his conduct.
McBurney and the District Attorney's office declined to comment on the filing. The DA's office previously said that it did not know ahead of time that Kohrs planned to do any media interviews and declined comment on the other juror interviews.  Kohrs has not responded to CBS News' request for comment. 
While federal grand jury rules prohibit grand jurors from disclosing matters that occurred before the panel, Georgia law is less stringent and states that jurors "shall keep deliberations of the grand jury secret." A bill has been introduced in the state legislature that would limit what special grand jurors can say and enact penalties for unauthorized disclosures by the foreperson and other special grand jury members.
Fulton County District Attorney Fani Willis is now deciding whether to pursue charges and open a "regular" criminal grand jury to seek possible indictments against Trump or others based on the grand jury's recommendations. Willis opened the investigation in early 2021, shortly after a recording surfaced of a phone call between Trump and Georgia Secretary of State Brad Raffensperger asking Raffensperger to "find" the votes needed to reverse his loss in the state.
McBurney worked briefly in the Fulton County DA's office. The Harvard-educated judge rose through the ranks as an assistant U.S. attorney before he was nominated to the bench in 2012 by former Republican Gov. Nathan Deal. 
"It is of great public significance," McBurney noted of the Fulton case. "It's a privilege to be involved with that and I hope my role didn't interfere with what really needed to happen which was to advance the investigation in any direction it's going."