Los Angeles
Huge earthquake hits Turkey and Syria, leaving more than 3,700 dead and thousands injured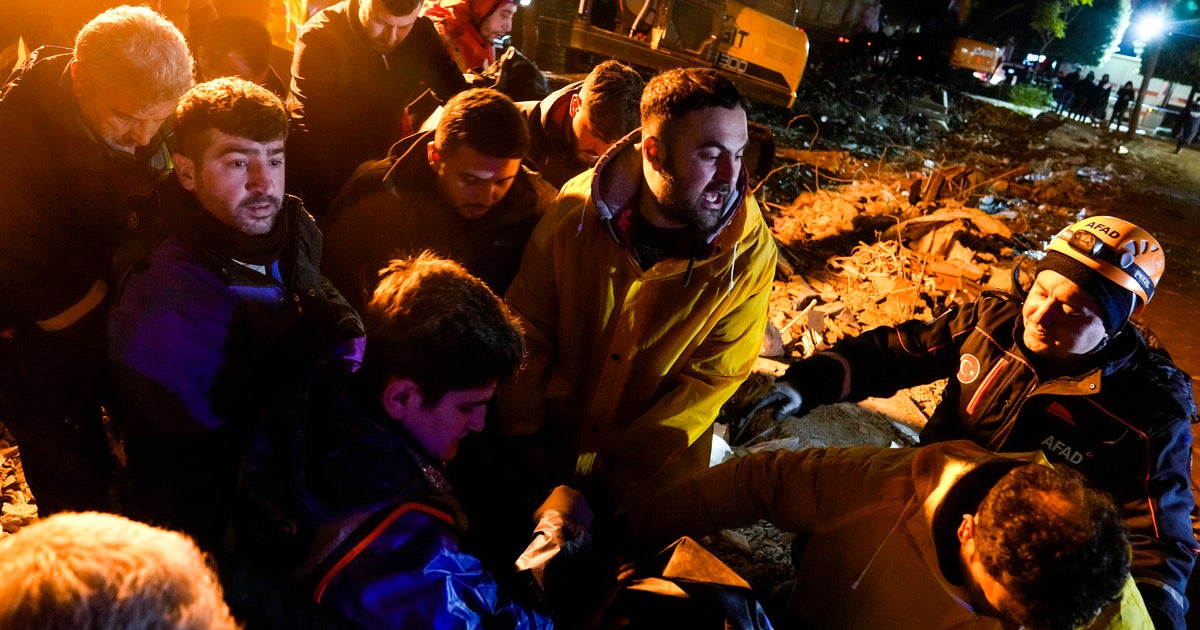 A massive 7.8 magnitude earthquake struck southeast Turkey on Monday morning, crumbling homes, killing more than 3,700 people and leaving devastation across a wide swath of the country and into northern Syria. The U.S. Geological Survey confirmed the magnitude of the pre-dawn quake and said a second temblor, registering magnitude 7.5, struck just hours after the first one and not far away.
Turkish authorities said at least 2,316 people were killed. Health Minister Fahrettin Koca said earlier more than 11,000 others were injured. In the government-held areas of neighboring Syria, which is still being rocked by violence from a decadelong civil war, the Health Ministry said 656 people were killed. Civilian rescue agencies that operate in Syria's rebel-held northwest said over 733 people were killed there, with hundreds more injured.
Frantic search efforts were still underway in both countries, with rescuers digging through the rubble of collapsed buildings to find any survivors and remove the bodies of the dead.
The first powerful quake struck before dawn on a rainy and snowy night. It was felt as far away as Cairo, Cyprus, Lebanon and even in Greenland and Denmark. 
Many nations immediately offered assistance, including the United States, Germany, France, Greece and Ukraine and Russia.