UK
Russia-Ukraine war at a glance: what we know on day 274 of the invasion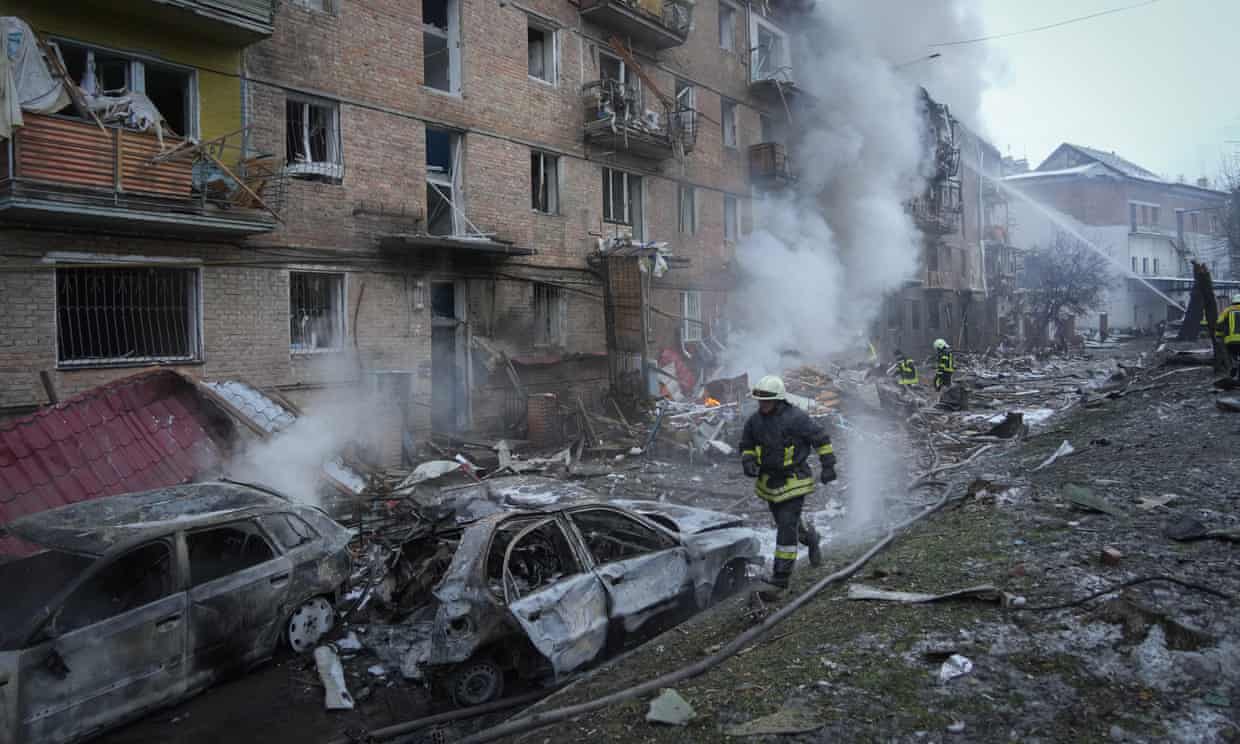 Volodymyr Zelenskiy, the president of Ukraine, urged the United Nations Security Council to take action against Russia for its air strikes on civilian infrastructure which have once again plunged Ukrainian cities into darkness as winter approaches.

 

Russia launched a missile barrage in Ukraine on Wednesday, killing ten people and causing many areas to lose electricity and nuclear power.

The neighboring Moldova claimed it was experiencing massive blackouts due to the missile barrage, and its EU-friendly president Maia Sandu accused Russia of leaving her "in the dark".
European Union government representatives failed to agree on Wednesday to set a price limit for Russian seaborne oil under the G7 scheme. However, EU diplomats stated that they will continue talks. 

Representatives from the EU met in Brussels earlier on Thursday.

 

This is part of a series of sanctions that aim to reduce Moscow's oil export revenue so it can have less money for the invasion of Ukraine.

Rosemary DiCarlo, UN political affairs chief, told the UN security Council on Wednesday that the exchange of 35 Russian prisoners and 36 Ukrainian prisoners was a positive step in the face of the "dark news," of Russian strikes against Ukraine.

 

According to Reuters, DiCarlo encouraged both parties to release prisoners and to follow international humanitarian law with regard to prisoner of war.

On Wednesday, a Russian court extended the six-month detention of Ilya Yashin (opposition politician), who could be jailed for ten years for criticizing president Vladimir Putin's attack on Ukraine.

 

As part of a unprecedented crackdown against dissent in Russia's, the 39-year-old Moscow City Councillor is currently in court. Most opposition activists are either in prison or exile.

 

If convicted, he could spend up to 10 years in prison.

On Wednesday, the Kremlin stated that it believed in the success of its offensive in Ukraine.

 

Dmitry Peskov (Kremlin spokesperson) stated that "the future and the success" of the special operation were beyond doubt during a visit in Armenia. He used the official Moscow term to describe Russia's attack, Agence France Presse reports.

European cities were asked to send spare generators for Ukraine in order to provide assistance to the country during winter due to Russia's attack on its electricity infrastructure.

 

Roberta Metsola (president of the European Parliament) launched an appeal for generators to be sent to Ukraine, causing Ukraine's power grid to again come under attack.