Celebrity
You Won't Believe How Much Money Mariah Carey Makes From 'All I Want For Christmas Is You' Alone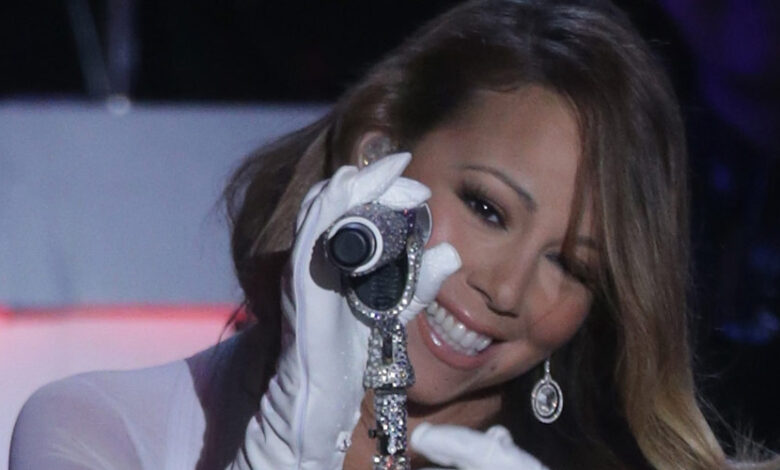 Mariah Carey's indomitable holiday anthem "All I Want For Christmas Is You" enters heavy rotation the second that the clock strikes 12:01am on November 1 and stays on repeat through Christmas.
The spirit-lifting anthem has already returned to the top spot on the Billboard Hot 100 like an angel atop a Christmas tree in 2022, setting new records for the 52-year-old Caution siren.
Since it's such a popular number, you likely won't be surprised to learn that it's been streamed more than 1.3 billion times on Spotify alone. That popularity means that the song has earned Mariah a pretty penny.
New data offers an estimate on how much the singer pulled in last year off "All I Want for Christmas Is You" alone, and we're willing to bet the number will leave you speechless.
Click inside to find out how much money Mariah Carey makes off "All I Want for Christmas Is You"…
Billboard crunched some numbers and estimated how much the song brought in in 2021. From there, they were able to take a stab at what Mariah's pay day looked like. They also helpfully broke the data down to explain it more comprehensively.
According to Billboard, the track moved 1.747 million consumption units in the United States last year. Based on that metric alone, it likely earned around $1.36 million. The sum would be distributed between the singer and Sony Music, her label.
You can factor in another $378,000 based on publishing in the United States.
Of course, the numbers grow exponentially when you consider things on a global level. Billboard estimated global income on the song totaled $4.5 million off the master recording and another $1.66 million in publishing.
Mariah likely pocketed $1.55 from the master recording and might have taken in as much as $830,000 from publishing fees.
That would mean that she made $2.28 million off "All I Want For Christmas Is You" in what is basically two months time, and that's just considering her version of the song and streaming data.
It's a safe bet that she makes more money licensing the song in other ways, too.
If you were wondering, Mariah Carey is worth an estimated $340 million, according to Celebrity Net Worth.
One of the star's cowriters recently made some incendiary claims about her understanding of music.