Celebrity
11 Actors Who Scored Huge Roles Before Their 20s And 9 Who Achieved Success After Their 40s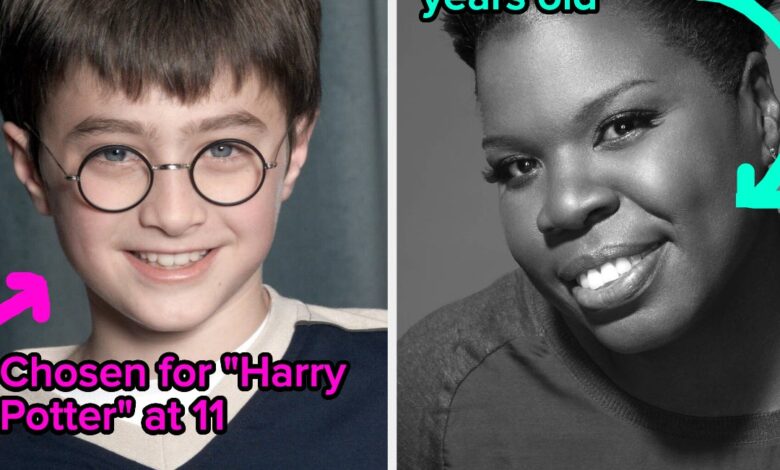 An actor's big break can show up at any stage of life. For some entertainers, getting a huge role occurs early on in their acting pursuits.
While for other performers, a life-changing professional moment may present itself after many years of dedication, hard work, and persistence.
Here are 11 actors whose fame occurred prior to their 20th birthdays, along with 10 stars who scored major career breaks after turning 40.
1.
A 14-year-old Matt Dillon was cutting class when he was discovered by a casting agent looking for kids at his school to act in Over the Edge. He was then hired to play Richie in the 1979 film, which led to his '80s teen idol status.
4.
Daniel Radcliffe was 11 when he was chosen to take on the lead role in the Harry Potter franchise.
5.
River Phoenix embarked on his big break, portraying Chris Chambers in 1986's Stand by Me when he was 14.
6.
Jenna Ortega was 13 years old when she began portraying Harley Diaz in Stuck in the Middle.
7.
Tyler James Williams was 12 years old when he first appeared as a young Chris Rock in Everybody Hates Chris.
9.
Joseph Gordon-Levitt was 14 during the 1996 debut of 3rd Rock from the Sun, in which he played Tommy Solomon.
11.
Macaulay Culkin was nine when Home Alone was filmed, after which his fame skyrocketed from playing Kevin McCallister in the 1990 family movie.
And these actors broke through after turning 40:
13.
Leslie Jones joined the Saturday Night Live cast at 47, making her the oldest person to ever become a series cast member.
15.
Morgan Freeman got his breakthrough role in the 1987 crime-thriller Street Smart at 49 years old.
16.
Billy Bob Thornton was 41 when Sling Blade, a movie he wrote, directed, and starred in, brought him great acclaim.
18.
Estelle Getty was 62 when she appeared on her first episode of The Golden Girls, in which she was cast as Sophia Petrillo.
19.
Although she had some smaller roles prior, Lucille Ball began playing Lucy Ricardo on I Love Lucy at the age of 40.
Moral of the story — your victory could be around the corner, and whenever it happens, the timing will be just right!
Which of these memorable performances are your favorites? Let us know in the comments below!